When shopping for a ring it is critical to find your ring size to ensure a perfect fit. Luckily we can help! Quickly read through these three different options to find your size fast and efficiently.
#1: Use a Ring Sizer to Find Your Ring Size:
A plastic ring sizer is the quickest, easiest, and cheapest way to find your ring size. These ring sizers correspond to all the official Creating Anything rings meaning this is the most accurate way to find your ring size.
Each ring sizer costs $7 but offers a lifetime of value to ensure every ring you buy in the future fits just right!
The plastic ring sizers are extremely easy to use. You just wrap it around your finger and put the end through the loop. You then sinch it till it is comfortable. You don't want it to be too tight or too loose. I also highly recommend you make sure it can be slid on and off your finger comfortably.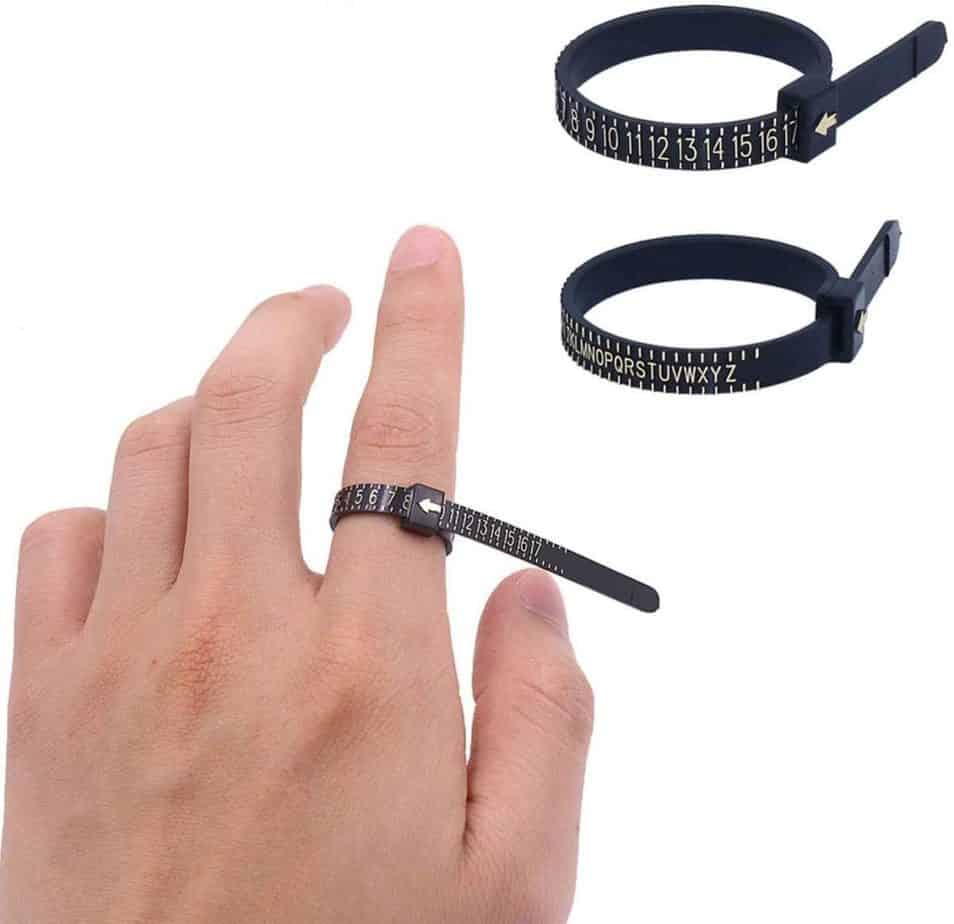 #2: Visit a local Jeweller:
We highly recommend visiting a local jewelry store to confirm your ring size. This process is usually free and is the most accurate way to get the correct size!
Jewellers usually offer this free of charge because they want to make sure that their customers know what size to look for. It is always good to visit multiple jewellers to make sure you know your size.
#3: Find your ring size at home with a string:
If you're unable to visit a jeweller, it is very simple to find your ring size at home. All you need is a ruler and a piece of string and to follow the 3 simple steps below, and you can find your ring size at home.
DISCLAIMER: The string method is not the most accurate way to find your ring size. We highly recommend finding your ring size with options #1 or #2 as those tend to be the most accurate/reliable.
Steps to Find Your Ring Size